NexTravel
NexTravel is a corporate travel management platform built to give businesses true ownership over their end-to-end booking experience.
I joined NexTravel in 2019. My first project was to design Mobile App for Business travel management. We had legacy iOS app developed in 2015, but it was non-native iOS.
First of all I started with research travel market and analyze competitors. I did whole booking process (flight, hotels, car rental) on mostly all major travel websites (Expedia, boooking.com, Kayak) and certain business travel products (TripActions, lola.com). I did a lot of notices and screenshots during this research, which helped me later to create my own ideas and solutions.
Then I researched how travel policy management works on legacy website and competitor ones to clearly understand the whole product.
Whenever I start any product design, I always put myself in the position of the user and from this perspective I am able to understand how to make perfect user-centric design. That's why for example I put flight time and flight price on the same line.
I started from building Design System first. And Designed System must be organized from the beginning to help any other designer easily work in it. Typography – I found really cool font pairs, named it all and store in Sketch library. Same for Colors, then buttons and forms stored in Symbols with properly resizing abilities. As for forms, I love to keep labels inside it – user always know what to do. Every dimension is just multiplication of 8, sometimes 4. Then, I started design icons, which must fit in square for perfect implementation.
Elements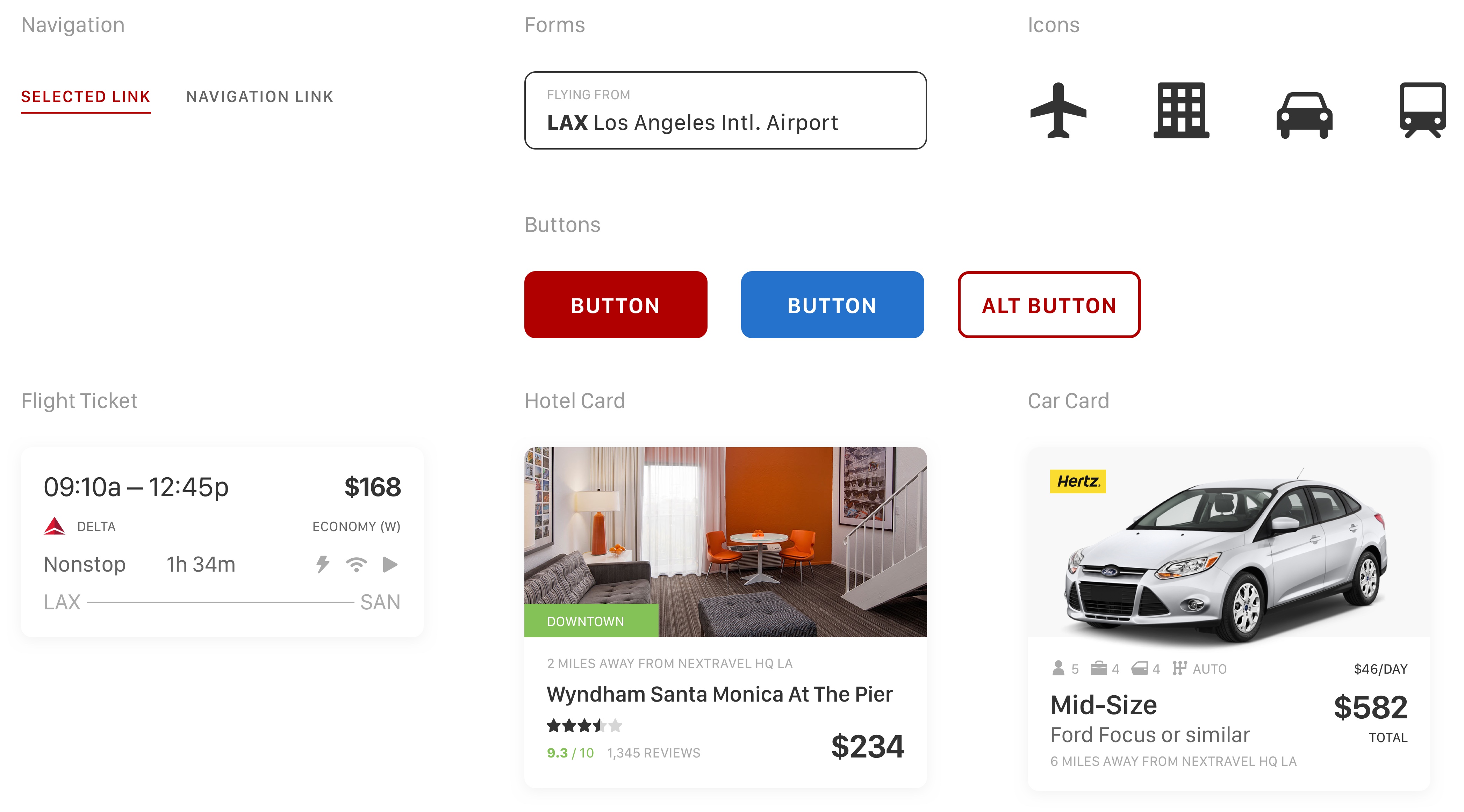 Colors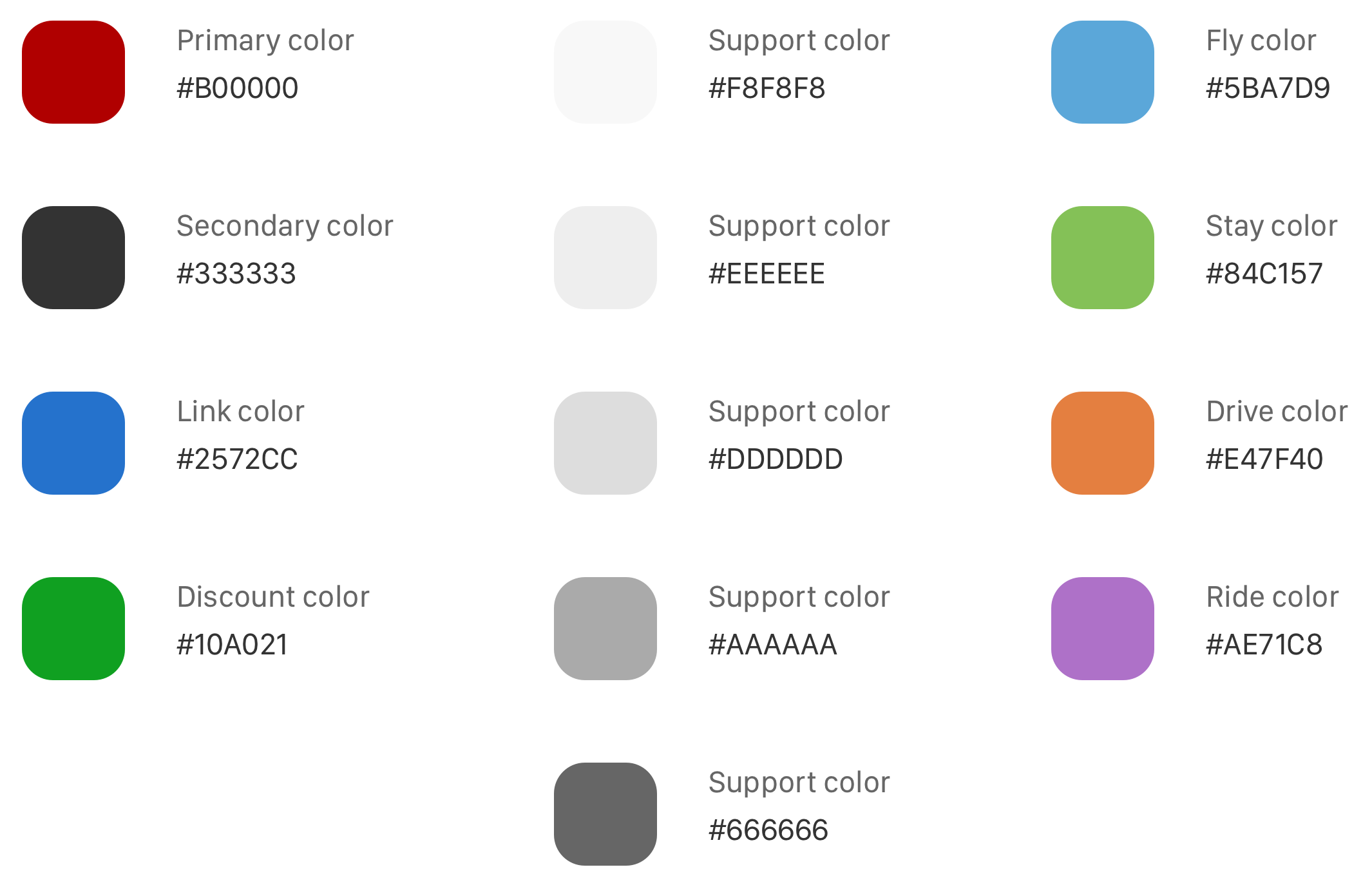 It took me 6 weeks to design the whole app with prototyping in InVision and export project to Zeplin for Developers.
App design